First Veterinary Fund Central Europe SICAV a.s. is a fund of qualified investors.
It is the first and unique investment fund in the field of veterinary care in the Czech Republic. The investment objective of the fund is to generate capital growth through direct investments in selected veterinary referral clinics in Central Europe. Initially, an increase of the fund value is driven by consolidation of veterinary referral clinics into a single network under the Medicanima brand and by operational efficiencies. Growth is further enhanced by profiling the clinics into specialised medical centres within the network providing first-class veterinary care. Fund also invests into innovative companies whose technologies and products are used in veterinary care. The initial activities of the fund are focused on acquiring referral clinics in the Czech Republic with subsequent expansion to other Central European countries.
Subfund První český veterinární is investing into veterinary care in the Czech Republic.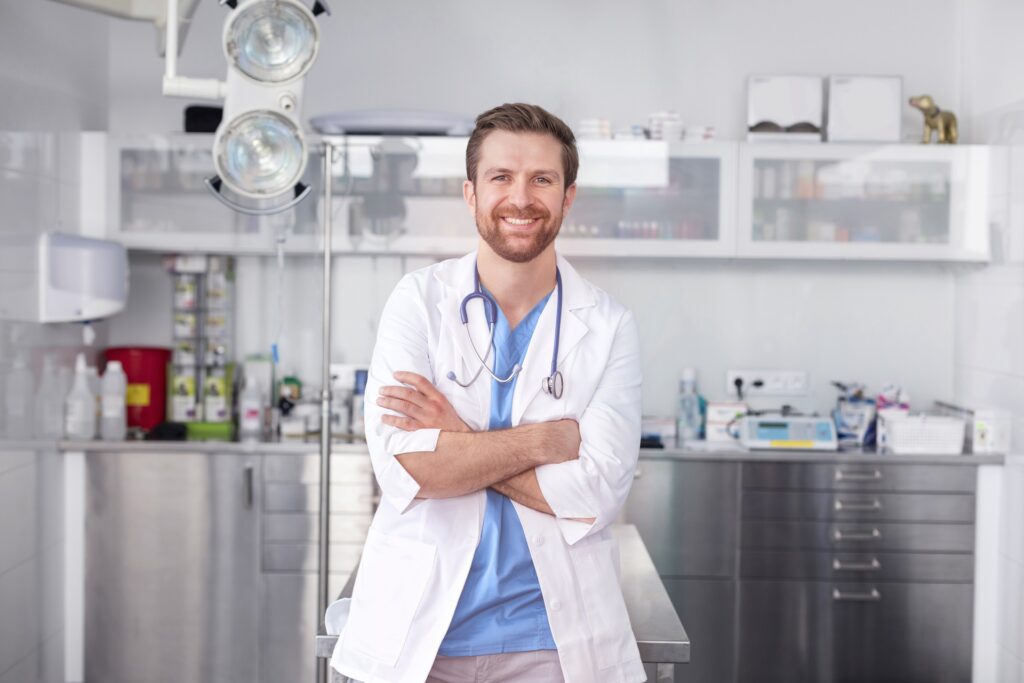 Uniqueness
The first and only fund in Central Europe offering a unique investment opportunity in a specific veterinary sector. It is a suitable alternative for portfolio diversification.
Stability
Veterinary care is a non-cyclical and steadily growing industry, it is immune to macroeconomic fluctuations or financial market shocks. It remained completely intact during the COVID 19 pandemic.
Tangible Assets
The fund invests in existing veterinary clinics and hospitals, so the investment is based on real assets.
Profit Distribution
At capital growth of up to 7.0% p.a., all the profit will be distributed only to Preference Shares holders. In the case of higher growth, Preference Shares holders receive another 10.0% of the profit exceeding the capital growth of 7.0% p.a.
Experience
Investment fund and veterinary clinics are led by leaders and doctors with a proven track record in the industry and 20+ years of experience.
Sustainability
All veterinary clinics managed by the fund meet strict ESG sustainability criteria.
First Investment Fund in Veterinary Care in the Czech Republic
Dušan Moskaliev
Finance | Finance, Acquisitions, Distribution
Dušan has a proven track record in the area of financial management of investment funds and real estate with 21 years of experience. He started his career in Vereinsbank and Deutsche Bank. Later he took leadership roles in Raiffeisenlandesbank Oberösterreich group in the Czech Republic and Slovakia and became a member of the Board of Directors for Savings Cooperative. Dušan is a Founding Partner of the ZDR Investments real estate group of funds. Dušan is a person accepted by the ČNB (Czech National Bank) for the performance of the office at financial institutions.
Richard Švejda
Founding Partner | Finance, Acquisitions and Law
Richard has been working in the field of financial and legal consulting for the past 24 years, including 8 years in senior leadership roles with Big Four and subsequently as Partner and Senior Counsellor for Tax & Accounting at BDO and Grant Thornton. Richard is a registered tax advisor, Czech and Slovak forensic expert in the field of accounting, taxes, customs and wages. Richard is a person accepted by the ČNB (Czech National Bank) for the performance of the office at financial institutions. Richard is also an international transfer pricing arbitrator for the Czech Republic appointed by the European Commission.
Home